Hair removal
ARMPITS

body regions for men
ARMPIT HAIR IN MEN
ARMPIT HAIR IN MEN: HISTORY AND ORIGIN
Underarm hair in men is a characteristic rooted in the evolutionary history of humans. These hairs, once important for warmth and sweat regulation, are now a symbol of changing aesthetics in men. In past decades, abundant underarm hair was considered a sign of masculinity and vitality. However, views have evolved over time, and many men now prefer a smooth and hair-free aesthetic.
THE MODERN VIEW OF UNDERARM HAIR IN MEN
The removal of armpit hair in men has become a personal preference today. A smooth underarm area can not only be aesthetically pleasing but also improve hygiene and comfort. The decision to keep or remove hair depends on individual preferences and the ever-changing zeitgeist. In today's society, where personal style and self-expression are highly valued, men have the freedom to groom their body hair according to their own desires. This demonstrates how beauty ideals and grooming habits change over time and how important it is for everyone to have the freedom to chart their own path.
THE DISADVANTAGES OF ARMPIT HAIR
Apart from purely aesthetic aspects, underarm hair can come with some disadvantages. Sweat often accumulates in the underarm area, leading to the development of unpleasant odors. Hair can enhance this odor and make grooming more challenging.
Furthermore, bacteria can settle in underarm hair and adhere to it, which can lead to further hygiene problems. Removing these hairs can help prevent these issues. A smooth underarm area can not only appear fresher and more aesthetic but also make grooming and hygiene easier, ultimately contributing to an increased sense of well-being.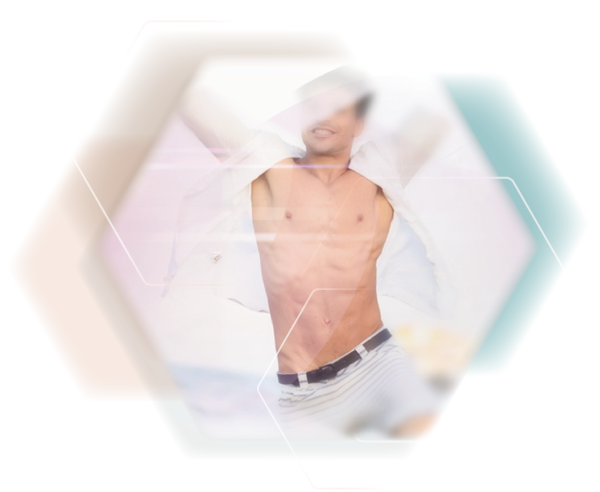 FREEDOM IN EVERY PHASE OF LIFE
Not only your partner will love to see you with silky smooth armpits, but you will be able to enjoy your life more freely. Put on everything you want without having to worry about body hair beforehand. Experience this freedom every day thanks to our innovative technologies. We will find the right method for you, whether SHR or IPL.
EXPERIENCE MASCULINITY IN A NEW WAY
The modern man wants to look well-groomed. Therefore, the tendency to remove armpit hair for men is increasing. Don't let obsolete thought patterns hold you back and experience your masculinity anew. Enjoy the reduced care effort and your newly gained time. Feel more attractive than ever before.
THE STEP TO PERMANENTLY SMOOTH UNDERARMS
Treatment with laser technology is neither time-consuming nor complicated for you. Our teams, consisting of medical specialists, will answer all your questions in a free consultation. As our permanent hair removal* is painless and particularly kind to the skin, you can continue your everyday life directly after a treatment. Let us convince you and enjoy pure freedom.
STATE-OF-THE-ART TECHNOLOGY
In all our institutes we use only the most modern and best technology. We attach great importance to quality and therefore offer you the most innovative photoeptilation. Decide for a permanent and gentle hair removal. We look forward to seeing you.