HAIR REMOVAL
NECK

Body regions for men
UNDERLINE YOUR CHARACTER
Whereby a beard belongs to the today's appearance of the man, hair in the neck area is rather undesirable. Since the neck area is hardly or only difficult to see for the man himself, a perfect hair removal can be almost impossible.
Our modern methods of hair removal facilitate your daily routine and free you, completely painless, from unwanted hair in the neck area. Forget tedious shaving and trust our XENOgel Technology.

LOOKING GOOD – IN EVERY SITUATION
Forget the worries of disturbing hair, because our modern methods of photoepilation gently and effectively remove unwanted body hair. Good appearance every day is a wish that we can fulfil for you. Whether at an important appointment or just on an ordinary day, through permanent hair removal you will reach the goal of perfect hair freedom in just a few sessions.
NEAT AND MODERN
Nowadays, permanent hair removal* is nothing unusual for men anymore. Daily shaving of the beard and neck region, which is part of almost every man's morning routine, can quickly cause skin irritation and itching. Thanks to photoepilation methods, such side effects can be avoided. Trust modern technology and enjoy well-groomed skin.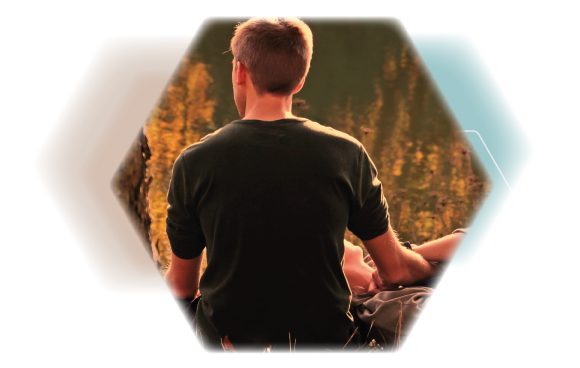 RELAXATION THROUGH PROFESSIONALISM
We want you to feel safe and relaxed during your treatment. In our institutes, we only rely on professional specialists who will advise you on your questions and your individually suitable technique. Let our quality convince you.
STATE-OF-THE-ART TECHNOLOGY
In our institutes, we do not only rely on the professionalism of our employees, but also on the high quality of our technologies. Because only with the best technology can we guarantee you painless and effective treatment. For this reason, our XENOgel Technology was developed so that you will never have to endure irritations under your shirt collar again. Convince yourself of a life with innovative technology.
EFFICIENCY FOR YOUR SATISFACTION
We want to make your life easier and free you from time-consuming hair removal methods. Therefore our effective methods of photoepilation offer a painless and fast treatment. In general, a session does not take longer than half an hour so that you can spend more time on more important things than hair removal.