WELL GROOMED
ARMS & HANDS

Body regions for women
HAIR REMOVAL FOR
ARMS AND HANDS
RECLAIM YOUR SELF-CONFIDENCE!
For many women dark hair on the arms and hands are very uncomfortable. Put an end to these worries. Forget about annoying shaving and get advice on our innovative technologies.

EFFECTIVE AND GENTLE
Darker hair and skin types often have the problem of unsightly hair growth on the hands or arms. Shaving leaves disturbing stubble, waxing is very painful and time-consuming. Our techniques such as SHR or diode lasers are not only effective, but also painless and gentle on the skin. In each of our institutes you will be professionally advised on the appropriate technology. Enjoy your permanently smooth skin.
NO HIDING ANYMORE
Especially during summer time, unwanted body hair can become a burden in the regions of the hands and arms. Many women hide under long-sleeved clothing despite the high temperatures and refrain from enjoying the sun. Contact one of our professional institutes in Heidelberg and Mannheim and stop the game of hide and seek. Experience summer anew with flawlessly delicate skin.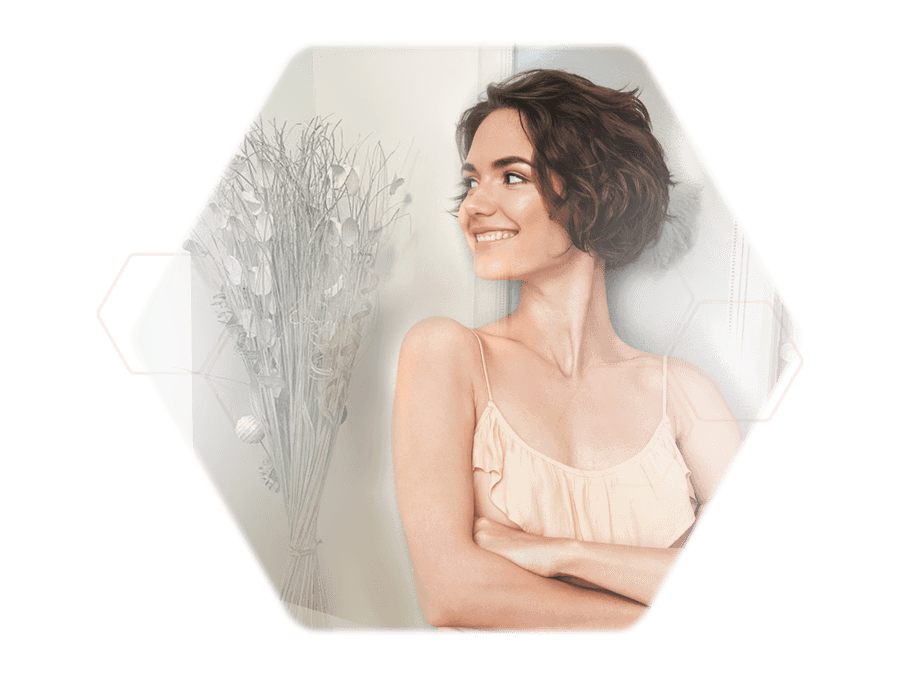 INCREASE YOUR QUALITY OF LIFE
Well-groomed hands are not only an absolute must for many women. Shaking hands when getting to know each other, while writing or even paying, our hands are in the focus. If you do not feel self-confident due to bothersome hair, it can quickly limit your quality of life. Do not let the body hair keep you from making contacts. Thanks to our photo-epilation process, your doubts can be gone forever. Our effective technologies gently remove hair in unwanted places. Enjoy your regained quality of life in every way.
SHOW YOUR FINGERS
Unpleasant hair growth on the hands is a thing of the past. Our fellow human beings are constantly looking at our hands, when greeting, writing or eating. Enjoy life without worrying about unnecessary hair.
NO MORE PAIN
A common method of removing hair on the hand and arm is waxing. Unfortunately, this procedure is very painful and not permanent. Shaving these body parts is another conventional method, which is also not permanent and may also cause skin irritations. With our innovative light methods, you have none of these problems. Since the hands are often the focus, it is important to treat them especially gently and painless. So that you can show your hands carefree.
RELAXATION WITH PROFESSIONALISM
Since our teams consist exclusively of medical professionals, you can feel comfortable and safe during your treatment. Since there is no pain during the treatment, you can relax and enjoy a break from the hectic everyday life. Step by step to your goal of permanent hair removal*.