HAIR REMOVAL
BUTTOCKS & GLUTEAL FOLD

Body regions for women
UNCOMPLICATED HAIR REMOVAL AT THE FEMALE BUTTOCKS
Are you annoyed by the time-consuming removal of small hairs? You would not be the only one. Many women are annoyed by the hairs in the area of the buttocks and the intergluteal fold. However, removing them can be extremely difficult. With many hair removal methods physical dislocations and cuts come next, the itching follows later on. In our institutes, we offer a gentle and permanent hair removal*, so that you no longer have to undergo such procedures.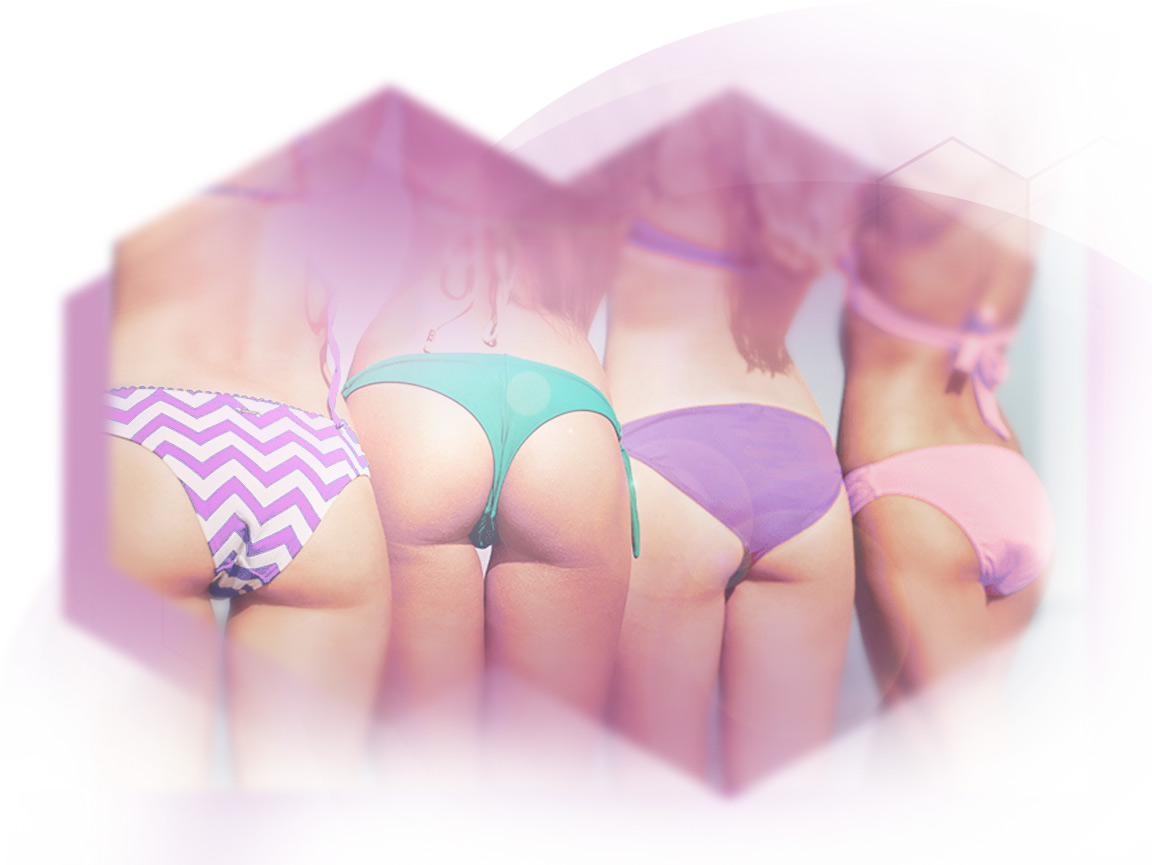 FEEL FREE WITHOUT HAIR ON THE BUTTOCKS
Although this area is mostly hidden from the public, unwanted hairs in private life can be a problem. Especially with lovers you want to show your best side. But since this area of ​​the intergluteal fold is difficult to reach, unpleasant surprises can occur. With permanent* hair removal, you can feel carefree and leave those concerns in the past. Feel desirable in every situation.
ITCHING AT THE BUTTOCKS BELONGS TO THE PAST
Traditional shaving is part of the daily routine of many, but especially in the intimate area you should think twice before doing it. There, the mostly bristly growing hair, can lead to unpleasant itching. Since hair removal in this area generally has hygienic benefits, one should optimize the removal method. With our permanent light technology you can experience a feeling of freshness, at any time. Neither dirt particles nor sweat can no longer settle on the small hairs.
CUSTOMER SATISFACTION AND DISCRETION AS THE HIGHEST PRIORITY
Customer satisfaction is our top priority in our reputable institutes, which is why discreet and empathetic consultation and treatment are of great importance to us. This is especially true for hair removal in the female buttocks and anal area, which are considered particularly sensitive areas. Our highly qualified staff places great importance on ensuring that you feel safe and relaxed in our facilities.
Our innovative technologies allow you to permanently get rid of unwanted hair on your buttocks or in the anal area. Enjoy your new freedom without worries through laser hair removal. We aim not only to achieve aesthetic results but also to create an all-around positive experience for our customers. Your satisfaction is our top priority, and we take pride in providing you with top-notch services in a trustworthy and discreet environment.