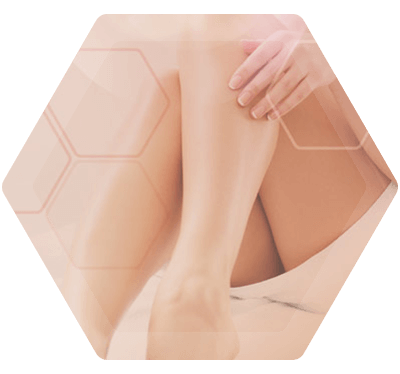 LEGS

Body regions for women
ATTRACTIVE LEGS

SMOOTH LEGS FOR AN ATTRACTIVE APPEARANCE
Delicate smooth skin on the legs, just about every woman wishes. Whether in summer or winter, well-groomed legs are a must for many people. Unfortunately, hair grows very fast at this part of the body and instead of a sensual appearance disturbing stubble appears. To avoid this, most women resort to razors.

YOUR TIME IS PRECIOUS – SAVE IT WITH US
When shaving you are only temporarily free from ugly stubble. This can quickly lead to stress, as shaving or other hair removal methods, such as epilation or waxing, need much time. In the case of an important appointment, it is inappropriate and nerve-racking to have to worry about leg hair beforehand. Whether you have to get up earlier in the morning or risk being late, both are not an optimal solution for smooth legs.
You also do not want to worry about shaving on vacation. But smooth, silky skin is a priority on the beach. As you spend most of your time in your favourite beachfront outfit, you should be able to enjoy the sea and the beach carefree.
With the XENOgel Technology you can relax completely and forget all worries and concerns about disturbing body hair. Unlike many traditional hair removal methods, our innovative laser therapy is not only permanent*, but also painless.